Emergency Dental Care at The Dental Junction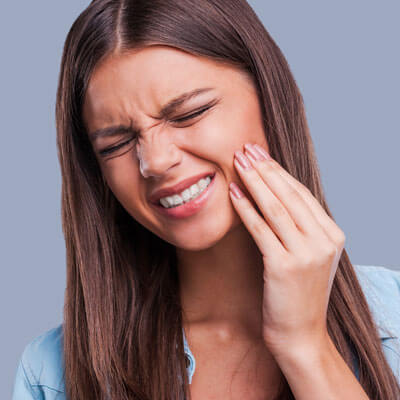 If you have had a dental emergency, you know that it can be frightening and painful. Every day, the team at The Dental Junction is prepared to deal with emergency situations. As we offer compassion and high-quality solutions, you can be sure that we'll free you of any pain you're in and address your particular needs.
We'll book you in as soon as possible to make sure that you get a quick resolution to your dental emergency.
Same-Day Appointments
Each day, we'll endeavour to make sure that we can see emergency cases straightaway. You'll be seen promptly at your appointment time so that we can make sure your needs are met. Dental emergencies can happen at any time, and we do our best to accommodate you.
We'll discuss what has happened and make sure that you're comfortable. Every attempt will be made to treat you on the day. In certain cases, we may provide you with a temporary restoration until you can return for comprehensive care.
The Most Common Dental Emergencies
There are many situations that can be considered a dental emergency and require immediate attention:
Chipped or broken teeth
Pain or hypersensitivity in a tooth
How to Address Common Dental Emergencies
If you have an emergency, you may need to know what to do until you can see us for your appointment.
Bleeding – Use sterile gauze or a clean cloth to apply mild pressure to the wound. If you have heavy bleeding or suspect you have a broken jaw, seek emergency medical care.
Broken or knocked-out teeth – Save the tooth or portion of the tooth if you can find it. Store it in a container with milk or saline solution covering the tooth. If we see you in a timely fashion, we may be able to replace the tooth.
* Any surgical or invasive procedure carries risks. Before proceeding, you should seek a second opinion from an appropriately qualified health practitioner.

Emergency Dentist Noosa Heads, Noosaville, Sunshine Beach, Sunrise Beach QLD | (07) 5473 5117