Dentures at The Dental Junction
If you are missing most or all of your teeth, you want a natural-looking, comfortable replacement. At
The Dental Junction
, we provide full and partial dentures to suit your particular needs. You'll love the ease of wearing your denture and be thrilled with your appearance!
Full Dentures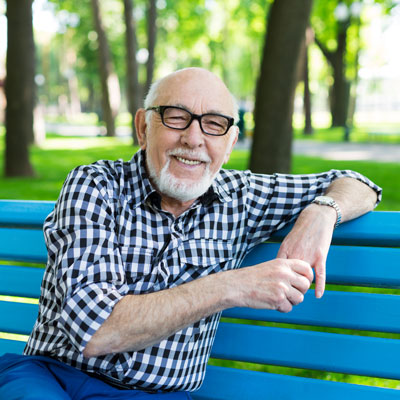 Do you require all of your teeth to be replaced? A full denture is likely your best solution. This denture involves replacing all upper and lower teeth. The upper part will fit snugly on top of your gums and is kept in place with suction. The lower portion of a denture relies on your tongue, cheeks and lips to retain them in the proper position.
If you are seeking an extremely stable denture, you may be interested to learn that you can combine state-of-the-art dental implants with dentures. You can have as little as four placed, then affix your dentures to them.
Partial Dentures
If you have several vital teeth remaining, you don't want to have to extract them. Our partial dentures allow you to retain your healthy teeth. Your denture will clip around your remaining teeth. Your partial denture can be created from a base of acrylic or metal. At precise points along this base, an extension will wrap around the rest of your teeth to use them as stabilisation points.
Ensuring Your Denture Lasts for Years
You want your denture to remain comfortable and be long-lasting. Each day, you should follow these guidelines:
Remove your denture at night and soak it in a cleansing solution.
Use a soft brush in the morning to remove any debris.
Clean your gums with a damp, soft washcloth or extra-soft toothbrush.
See your dentist for regular checkups. We can adjust your denture as needed and do relines or repairs to extend the life of your denture.
Book Your Visit Today
Are you interested in learning more about dentures Noosa Heads? Contact us today!
CONTACT US
* Any surgical or invasive procedure carries risks. Before proceeding, you should seek a second opinion from an appropriately qualified health practitioner.

Dentures Noosa Heads, Noosaville, Sunshine Beach, Sunrise Beach QLD | (07) 5473 5117