Fissure Sealants at The Dental Junction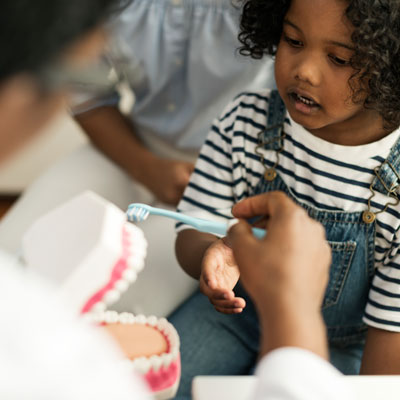 The team at The Dental Junction provides you with a full suite of services to make sure that you love your smile. Much of what we do is designed to prevent future problems from occurring. Having fissure sealants applied to your back teeth can give you an extra measure of protection from tooth decay. This coating blocks bacteria and food particles from gathering on these teeth which can be more difficult to clean. A fissure sealant makes them simple to clean.
What Is a Fissure Sealant?
A fissure sealant is a white-coloured or clear coating that is placed over your tooth. It prevents food, bacteria and acid from lodging into the pits of teeth that you may have a challenging time reaching with your toothbrush. A sealant will wear off within a few years, so it is not permanent. You can have them reapplied at regular intervals. It's best to avoid eating foods that are sticky, which may pull away the protective layer.
Should Children Get Them?
We recommend having fissure sealants on a child's molars as soon as they have erupted. The first set comes in around age 6 with the second erupting at approximately age 12. Adults are also eligible to have fissure sealants.
What to Expect
The procedure to have fissure sealants placed is simple. It can be completed at your routine checkups with us. Just a few minutes are needed, and you won't have to be concerned about anaesthetic or discomfort. First, some cotton will be used to isolate the tooth we are addressing. Then, we'll roughen the outer layer of the enamel so that the sealant will stick. Once applied, we'll cure the sealant material with a bright light. You may notice a difference in how your bite feels for a few days afterwards.
Find Out More About Sealants Today
Would you like to give your teeth an extra measure of protection? Contact The Dental Junction today to book your appointment for fissure sealants Noosa Heads.
CONTACT US
* Any surgical or invasive procedure carries risks. Before proceeding, you should seek a second opinion from an appropriately qualified health practitioner.

Fissure Sealants Noosa Heads, Noosaville, Sunshine Beach, Sunrise Beach  QLD | (07) 5473 5117