Scale and Clean at The Dental Junction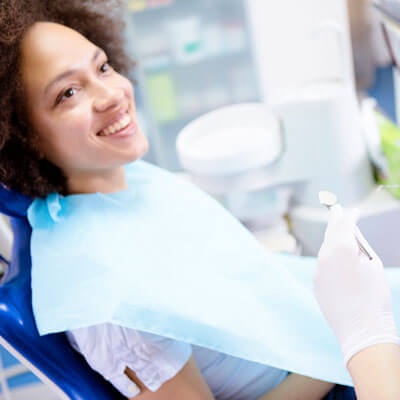 At The Dental Junction, we emphasise the importance of preventative care to our patients. By keeping your biyearly checkups with us, you can be sure to avoid common dental issues such as tooth decay and gum disease. Your checkup involves a scale and clean with our oral health therapist. Though every six months is suitable for most people, if you have a history of gum disease or other chronic problems, we may recommend that you see us more often.
Your Comprehensive Check and Clean
At your appointment, there are several steps involved:
An examination of teeth and gums
Cleaning the teeth to remove buildup
Polishing away surface stains
Screening for oral cancer
Evaluation for periodontal disease
An assessment of your temporomandibular joint (TMJ)
Any questions that you have will be thoroughly answered by our team. If we have any recommendations about your home hygiene routines, such as products to use, we'll be sure to discuss that with you.
Why X-rays Are Important
We provide digital X-rays that will enable us to see areas of your mouth that aren't visible during your regular examination. If decay is present between your teeth or there are signs of bone loss, an X-ray will inform us. These images also assist us in making an accurate treatment plan for services such as orthodontics and dental implants. You won't, however, need X-rays every time you visit us unless we see signs of a problem, which we'll discuss with you.
Gum Disease Treatment
The largest contributing factor in adult tooth loss is periodontal disease. By diagnosing this condition early on, we can preserve your teeth and prevent the need for costlier treatments in the future. A gum disease treatment involves a deep cleaning that will remove the bacteria in your mouth. We'll advise you on the proper hygiene strategies so that you can properly clean your teeth and gums at home.
Book Your Visit Today
Are you due for your dental checkup? Contact The Dental Junction to book a scale and clean Noosa Heads appointment!
CONTACT US
* Any surgical or invasive procedure carries risks. Before proceeding, you should seek a second opinion from an appropriately qualified health practitioner.

Scale and Clean Noosa Heads, Noosaville, Sunshine Beach, Sunrise Beach QLD | (07) 5473 5117